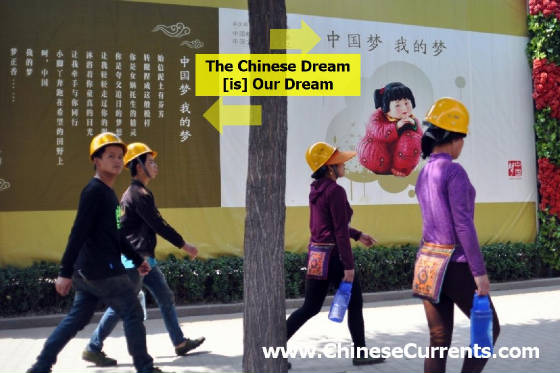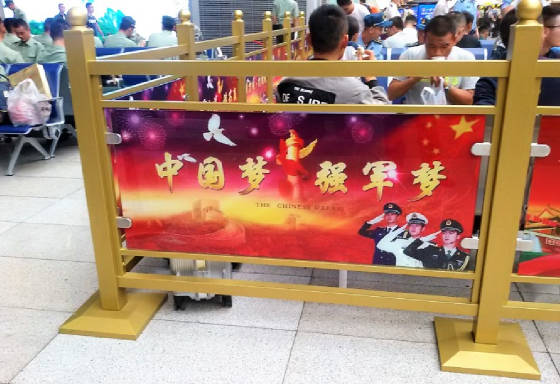 "The Chinese Dream [is the] Dream of the Strong Armed Forces"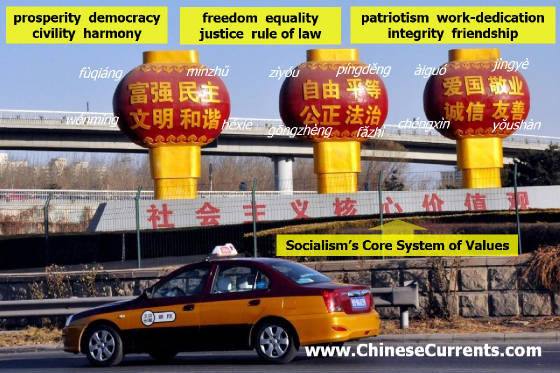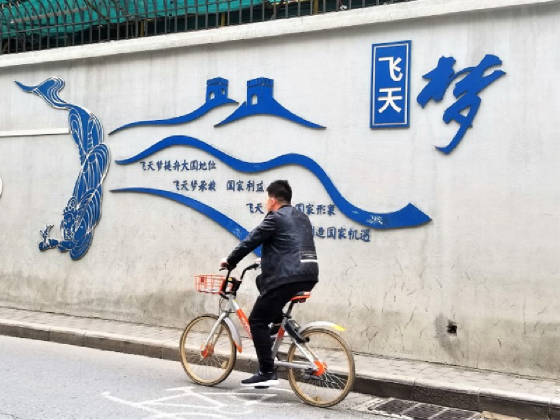 The figure depicted is an Apsara [Feitian] - a spirit of clouds and the sky.
The headline is The Dream of the Apsara - Also, Feitian literally means
'flying to the sky' - or soaring. Therefore, the Soaring [Chinese] Dream.